All Roads Lead Here.
At the center of our success is our people, our values and our longstanding legacy as a transportation services and logistics provider.
Get to Know ContainerPort Group
We started in 1971 as a pioneering rail company. Fifty years later, we've continued to grow, providing everything from drayage to logistics - all across the nation. Putting people first and sticking to our core values got us here, and it'll keep us moving forward on the road ahead. Come join the journey.
Our History
Since planting our roots in the Midwest, we've expanded operations city by city to provide intermodal resources, driving opportunities and shipping solutions throughout the U.S. We started humble and still stick to those small company, people-first values while tackling some of the most complex shipping solutions out there. See where we started (and how we're growing).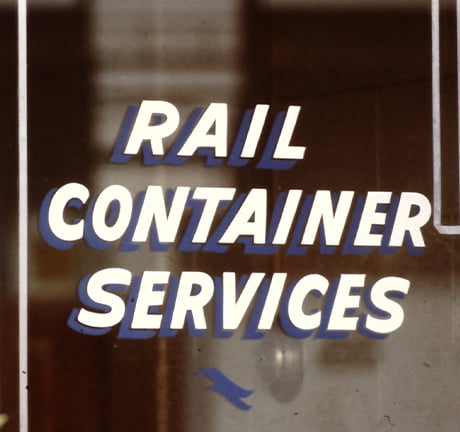 Rail Container Services (RCS), a subsidiary of World Shipping, Inc., is born. We start operations as a comprehensive intermodal and cargo transportation service company.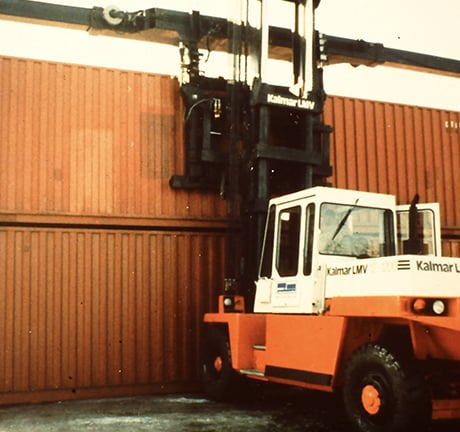 1972
Contracting for Norfolk & Western
Rail Container Services becomes an intermodal ramp contractor for the Norfolk & Western (now NS) railroad in Cleveland. RCS can better service inland intermodal rail and terminal needs.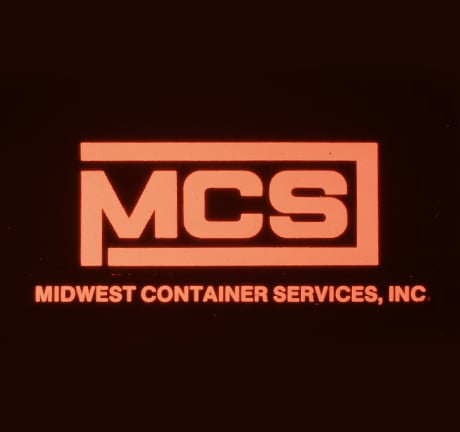 1973
Midwest Container Services Arrives
Sister company, Midwest Container Services, begins operations. Complete inland intermodal services are now offered to customers moving containers into the Midwest and interior.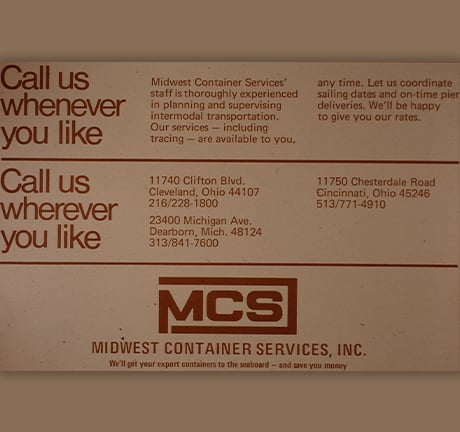 Midwest Container Services expands operations with a new terminal in Cincinnati, Ohio to strengthen its Midwest presence and capabilities.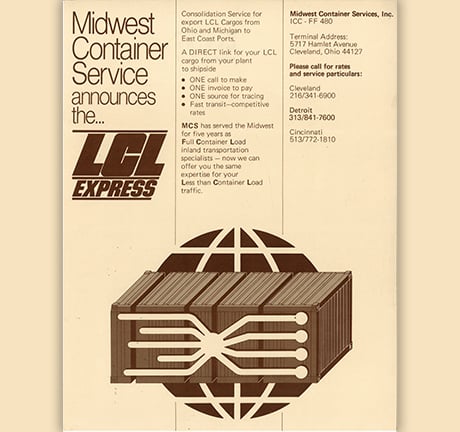 1978
Linking Ports to Plains
Midwest Container Services opens a Baltimore terminal, creating an important link between East Coast ports and Midwest customers.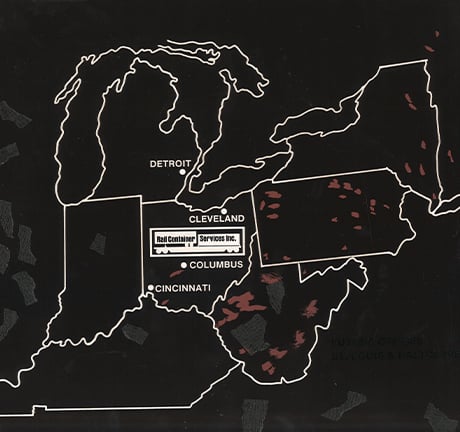 Rail Container Services opens facilities in Chicago and Columbus, strengthening its strategic Midwest intermodal network.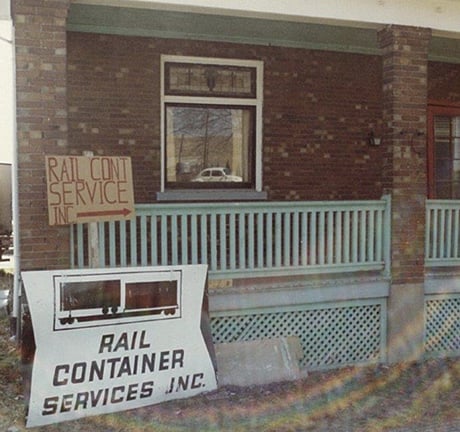 Rail Container Services opens Cincinnati and St. Louis facilities. This expansion gives the network its western border and provides a near seamless link for cross-country shipping.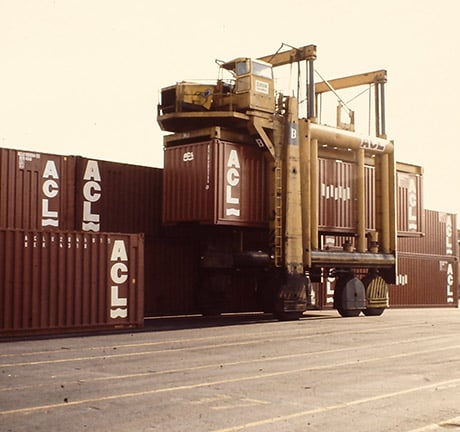 1982
Ohio Valley Expansion
Midwest Container Services opens a Columbus terminal, providing an additional presence in the Ohio Valley.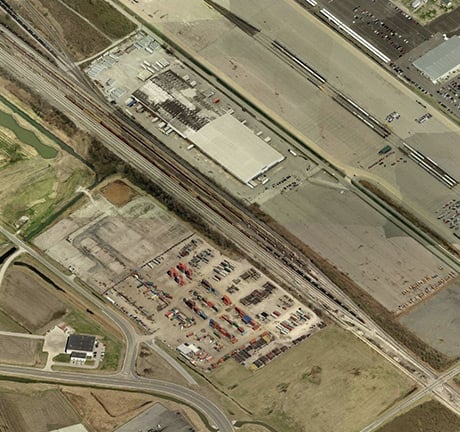 1984
Strengthening the Western Edge
Midwest Container Services opens a facility in St. Louis, strengthening the western edge of the network.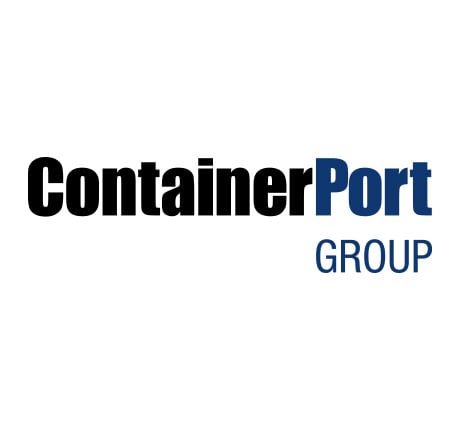 1986
New Merger, New Name
Rail Container Services and Midwest Container Services merge to form ContainerPort Group, Inc., providing customers one recognizable name, both in quality and complete intermodal service.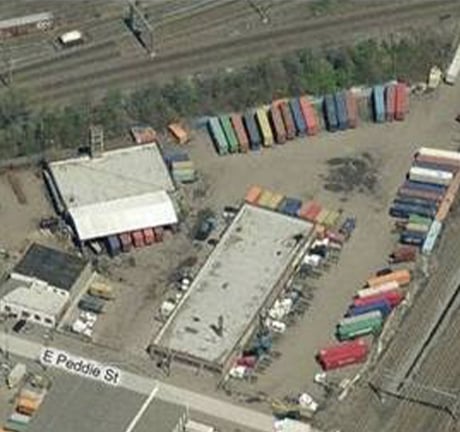 ContainerPort Group opens a terminal in Louisville and the New York/New Jersey area to provide more Midwest service and an important link to one of the world's busiest ports.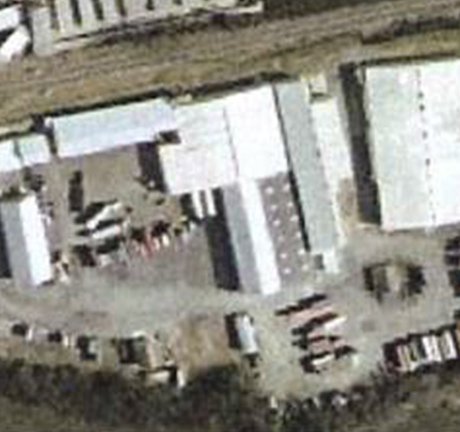 ContainerPort Group acquires Hamilton Trucking, providing easy access to another East Coast port and a Canadian gateway through offices in Norfolk and Rochester. Intermodal Container Logistics (a global logistics management company) is also formed, specializing in land and sea container logistics and supply chain management.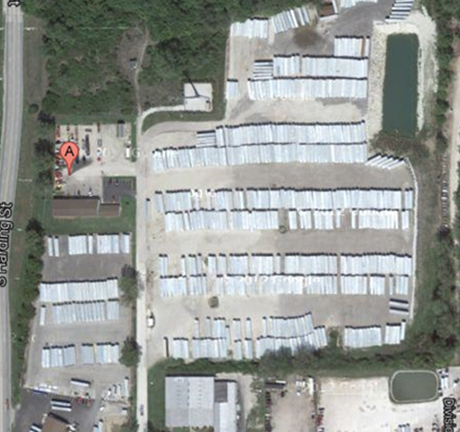 1994
Connecting the Midwest
ContainerPort Group expands its Midwest presence by opening a terminal in Indianapolis. This provides a much needed "spoke" to both the Chicago and Cincinnati facilities.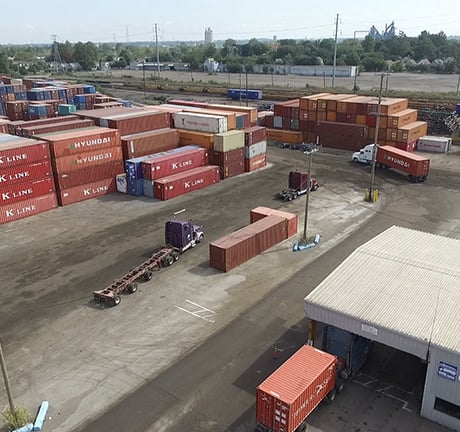 1996
A New Canadian Gateway
ContainerPort Group opens a facility in Detroit, providing another Canadian gateway. CPG is now able to meet all-important intermodal service needs in the Motor City.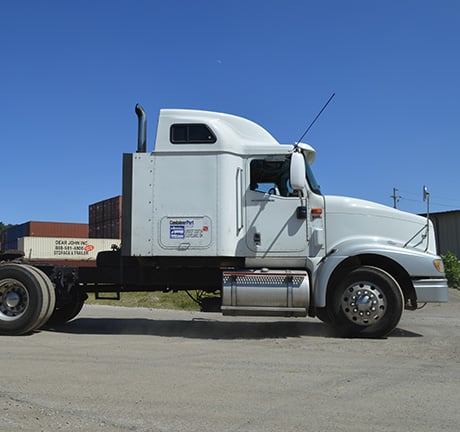 ContainerPort Group increases market share significantly by acquiring Reserve International and Reserve Distribution.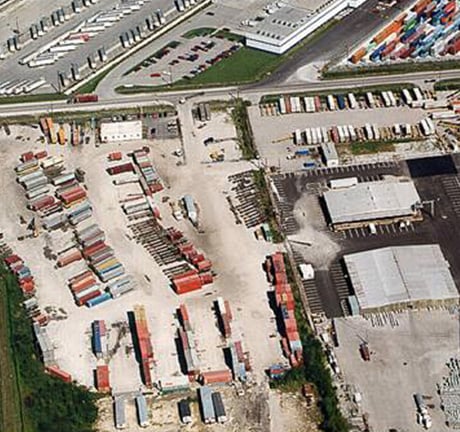 2001
Boosting Louisville Presence
ContainerPort Group is granted access to the Norfolk Southern Louisville ramp, further strengthening its presence in the Louisville marketplace.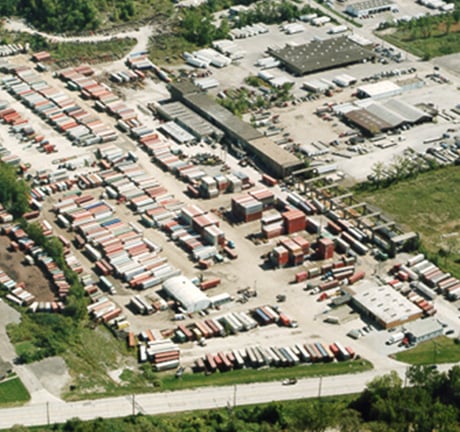 ContainerPort Group acquires BC Transportation and now has terminals in Newark, Buffalo, Baltimore, Norfolk, Cleveland and Columbus to better serve motor carrier needs. CPG opens a Philadelphia office, expanding its Northeast presence, is granted access to the Norfolk Southern Cincinnati ramp and opens a new Norfolk Southern Sharon ramp to further expand Cincinnati-area service capabilities.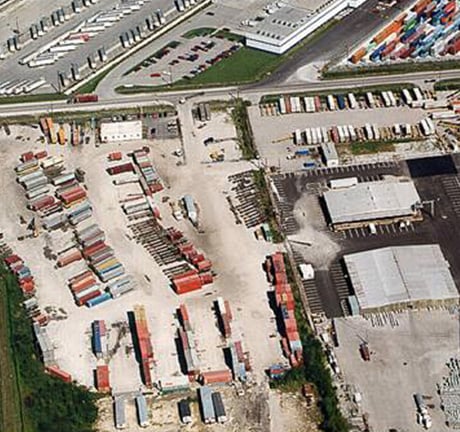 2006
More Ramp Access Granted
ContainerPort Group is granted access to the Norfolk Southern Appliance Park (Louisville) ramp. This improves turn time and efficiency and accommodates increased truck volume.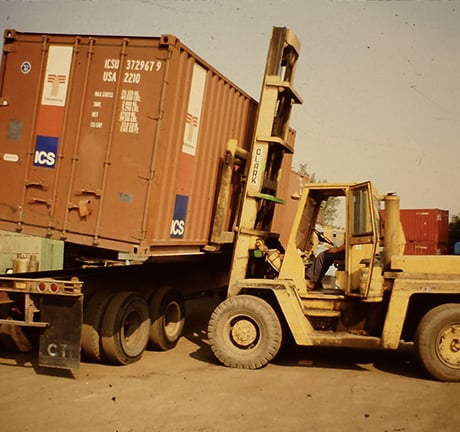 2007
Another Major Acquisition
CPG becomes the leading provider of public warehousing, cargo distribution, special handling and customized logistics by acquiring Norfolk Warehouse Distribution Centers. CPG is also granted access to the CSX Cleveland ramp.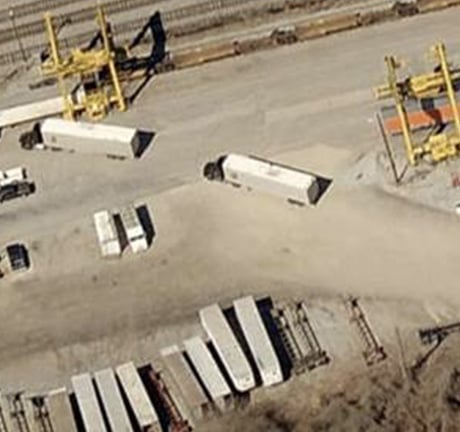 2010
Ramp Access in Greensboro
ContainerPort Group is granted access to the Norfolk Southern ramp in Greensboro, North Carolina, expanding its reach to the southern states.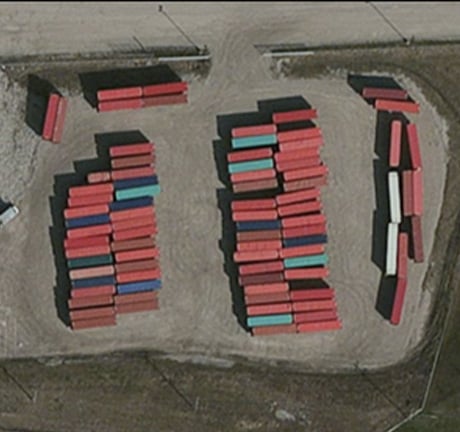 2011
Corporate Office Expansion
ContainerPort Group opens offices in Joliet, Illinois.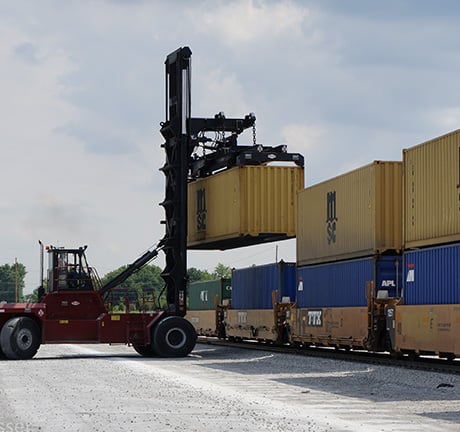 2012
"Mega" Facility Opening
A 70-acre "mega" facility is opened in Columbus.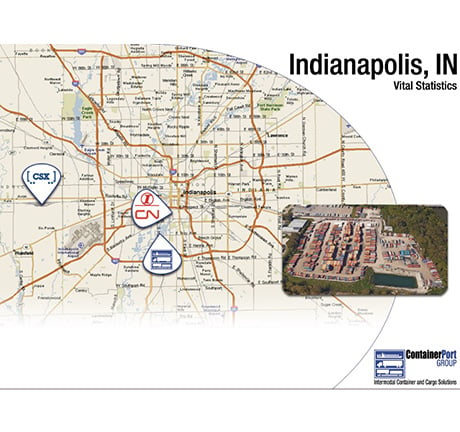 2013
Indianapolis Operations Grow
Indianapolis operations move to a larger and more centrally located facility.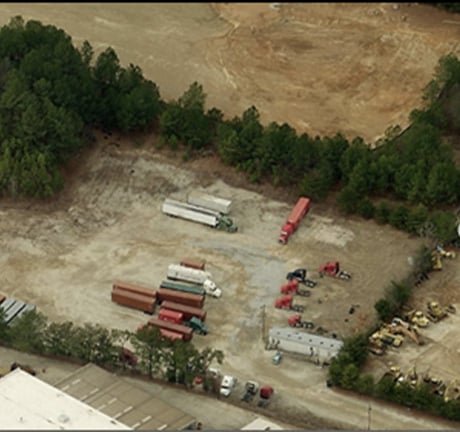 2015
Trucking Terminal Opened
ContainerPort Group opens a new trucking terminal in Atlanta.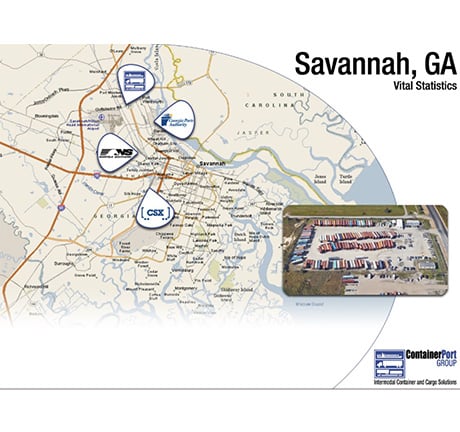 2016
Trucking Terminal Expansion
CPG opens a new trucking terminal in Savannah and relocates its Kansas City terminal to a larger dedicated facility.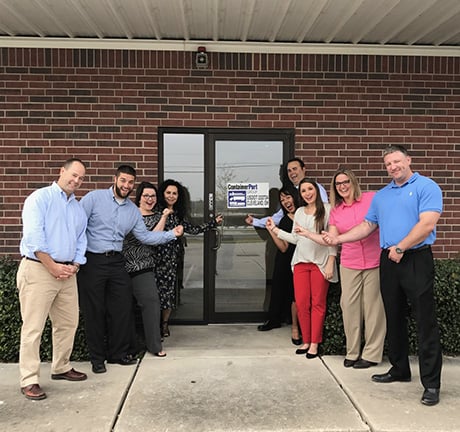 2017
An Important Expansion
New trucking terminals are opened in Memphis and Houston to expand CPG's southern presence.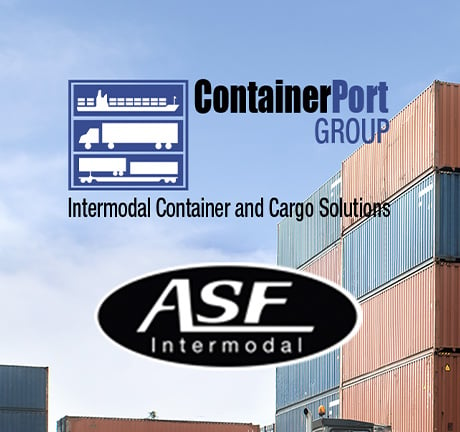 2018
Major Intermodal Merger
ASF Intermodal's expansive network joins CPG, significantly expanding truck capacity and adding terminals in Charleston, Dallas, Fort Worth and Mobile.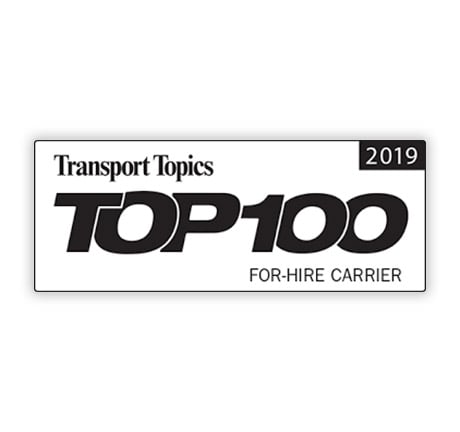 2019
CPG Named to Transport Topics Top 100 For-Hire Carriers, CCJ Top 250, Best Places to Work in Ohio
ContainerPort Group Debuts at #86 for Transport Topics Top 100 For-Hire Carriers and ranks #10 for Top Drayage. CPG also gained 6 ranks on the CCJ Top 250 list in 2019, clinching the No. 90 spot (formerly No. 96). CPG is named to 2019 Best Employers in Ohio. CPG also launches Bulk Liquid services in Detroit and joined the U.S. EPA SmartWay Transport Partnership.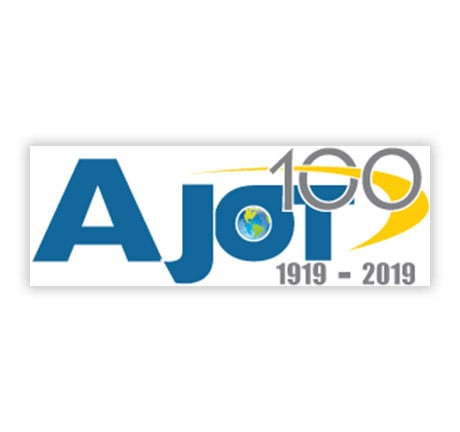 2020
CPG named AJOT Top 100 Carrier, Opens Minneapolis Terminal
ContainerPort Group Ranked on AJOT Top 100 for Second Consecutive Year. The company also expanded its reach, opening its 25th terminal in Minneapolis, MN.
Our Values
Our culture is fueled by our core values. It's what shapes our vision, interactions, strategic decisions and more. We've found a formula that not only helps us reach success but inspires us to keep doing great work, both on and off the road. No secret ingredient here —just the essentials.
We value Safety. This means taking reasonable steps to safeguard ourselves, our employees, and our customers. Together we strive for a productive, healthy, and safe workplace.
We are Family and endeavor to do the right thing by respecting others and abiding by the golden rule.
We value Passion and professionalism.
We are People Oriented and operate in a transparent, collaborative environment.
We value Creativity and focus on delivering customer centric solutions.
We create Positive energy for our teams, families, customers, and suppliers – striving to develop lasting relationships.
By the Numbers
Numbers don't tell our full story—they highlight the very best of what we do.
1,300+ Owner-Operators
26 Terminal Locations
500 Transportation Experts At the Ready
49 States Serviced
365 Clean Safety Department of Transportation (DOT) Inspections in 2020
287,138 Loads Hauled in 2020
50 Years in Business (and counting)
Don't Just Take Our Word for It
Take everyone else's word for it. We've received 15+ recognitions for our excellent service, welcoming work culture and industry-leading operations. See who's been taking note of us.

Lowest OOS Percentage Award
Awarded by CCM

Carrier of the Year, Region One
Awarded by Lowe's

Platinum Carrier Award for 100% On-Time Service
Awarded by Lowe's

Container Yard of the Year, Midwest Region
Awarded by Evergreen

"Never Stop Improving Award"
for Outstanding Customer Service Awarded by Lowe's

Recognition of Outstanding Service
Awarded by Tate & Lyle

Regional Motor Carrier of the Year
Awarded by OOCL

Partner of Choice Award
Awarded by SI Group

Outstanding Service Award
Awarded by DuPont

Regional Motor Carrier of the Year
Awarded by OOCL

Supplier of the Year
Awarded by SI Group

Container Yard of the Year Midwest Region
Awarded by Evergreen

Regional Motor Carrier of the Year
Awarded by OOCL

Outstanding Service Award
Awarded by DuPoint

Container Yard of the Year Midwest Region
Awarded by Evergreen

Trucking Company of the Year Midwest Region
Awarded by Evergreen

Truckload Carrier Quality Award
Awarded by DuPoint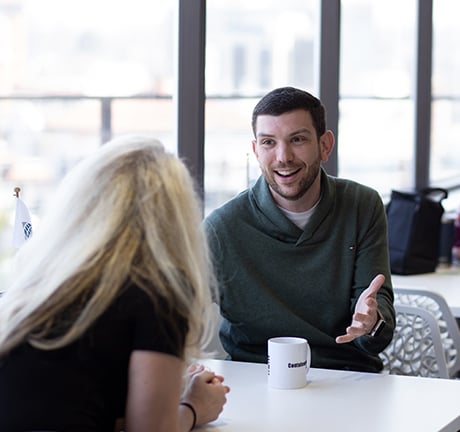 Career Opportunities
We're always on the lookout for skilled professionals to help run our operations. Working for ContainerPort Group means having ample opportunities, benefits and support by your side, all while engaging in a unique and rewarding industry.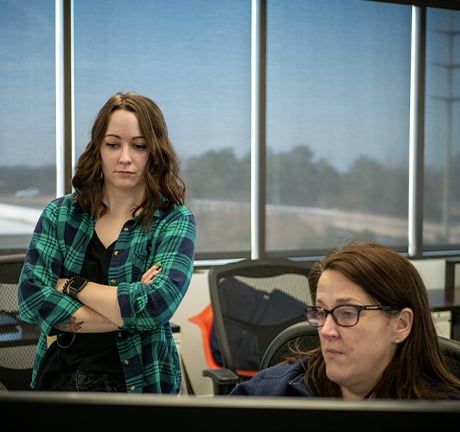 Our People
Thoughtful leaders, passionate professionals and an open-door, collaborative environment make for a pretty great group of people behind the everyday operations at ContainerPort Group. Everyone is treated like family here —it's how we do our best work, stay inspired and uphold our service-first reputation decade after decade.
Joey Palmer
President of ContainerPort Group
Phone Number: 251-459-8596

Mike Williams
Executive Vice President, Commercial Development & Logistics
Phone Number: 901-467-1950 Ext. 5360

Jim Sledd
Senior Vice President, Commercial Development
Phone Number: 678-850-0384

Jon Urban
Executive Vice President, Operations
Phone Number: 708-458-0001 x4425

Amy Jantz
Vice President, Safety
Phone Number: 440-333-1330 x1113

Glenn Fehribach
Chief Financial Officer
Phone Number: 440-895-8142
What Makes Us Work
Our core values are at the heart of everything we do.
Your Next Opportunity Is Here
Whether you want routes that fit your lifestyle or a tailor-made shipping solution, you've come to the right place. Learn more about our owner-operator opportunities or get started shipping with us.
Locations
Find a driving opportunity within your reach. Our locations stretch from coast to coast and include trucking terminals, depot locations, logistics locations and drayage locations to bring you the service and freight you need. Click a point on the map to learn more about the location.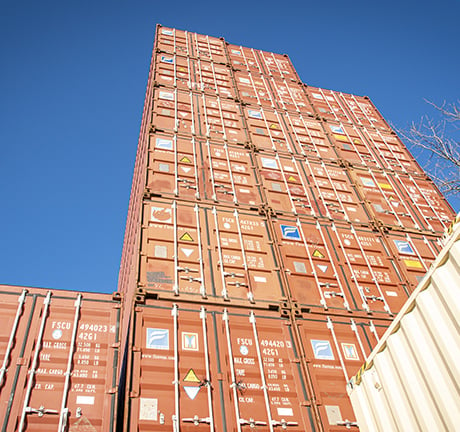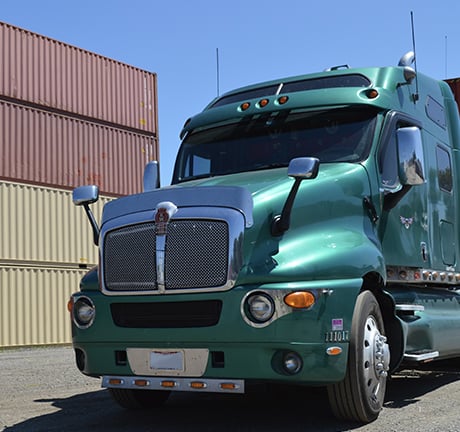 Quote Your Next Shipping Project
Partner with a trucking company that makes sure your transportation and logistic needs are heard, understood and delivered on. Your next solution is just a conversation away.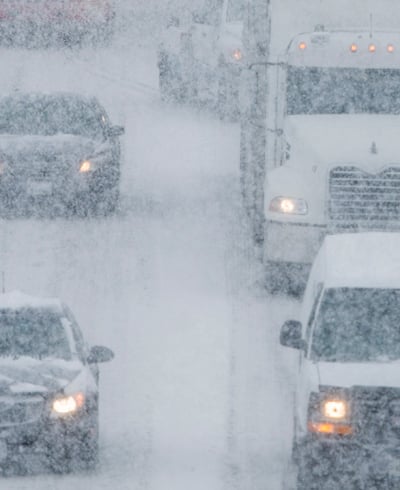 Drive with CPG
Top 10 Winter Weather Driving Tips for Owner-Operators
It's that time of year. Slush, ice, snow, wind . . .it's no secret that the weather has certainly been treacherous in many parts of the country.
Looking to Drive?
The search stops here. We make sure our owner-operators can enjoy every mile of the open road by offering competitive pay, flexible routes and ample time home. Ride with us and drive the difference.