Drive with the Best.
We lead the industry by contracting great owner operators. That's why we focus on competitive compensation, exceptional optional benefits and a people-first culture that makes you the priority. Great independent contractors lead our business, and great contractors look a lot like you.
Your Family Away from Family.
Since 1971, we've expanded our services to become the largest drayage fleet east of Rockies and an industry leader in shipping. A lot has changed in those 50 years, but our values haven't. Our independent contractors are family and your safety is our priority. When you drive with us, you can expect to be treated fairly and with respect. We know this industry, we know owner-operators, and we know our customers will always have the freight to keep you moving. You'll never feel like a number at ContainerPort Group. With us, you're family.

Home Every Night or Weekend
And no forced dispatch or touch freight.

Active, Growing Customer Base
So freight is ready when you are.

Save on Fuel, Repairs and More
Best in class perks on and off the road.
Pay, Perks and Benefits
We offer competitive sign-on bonuses, pay the best fuel surcharges in the industry, offer Best Pass and EZ Pass toll coverage in select cities, take care of plates and permits...the list goes on. Explore everything we have to offer when you ride with us.
Opportunities to Drive
Our local, regional and over-the-road (OTR) options give you the flexibility to haul when you want, where you want.
Local Intermodal Drayage
Be home every night with local routes around ports and rail ramps near you. Containers are taken straight off rails or ships for truck transport over distances within 100 miles. You can also choose dedicated route options, making your days on the road an easy routine.
Regional Intermodal Drayage
Regional routes expand your reach and eliminate some of the more difficult driving on tight local routes. Intermodal hubs take freight straight off rails or ships and place it on your truck for transport within 1,000 miles —all while keeping you home on the weekends.
Over the Road Drayage (OTR)
If you're in for the long haul, we have OTR freight ready and raring to go. These drives run 500+ miles and reduce pick up and drop off time, leaving you with long stretches of open road driving. Drive comfortably with optional benefits that cover you from highway to home.
Bulk Liquid Drayage
Whether you have your hazmat certification or you're looking to expand your services, we ship all sorts of ISO tank freight. Find loads in bulk liquid shipping with us.
Local Dry Van Truckload
For those who'd rather stick close to home, driving local keeps you within 50 miles so you can spend more time home. Deliver freight on routes to nearby terminals located throughout the Midwest, Atlantic and Southeast.
Dedicated Dry Van Truckload
Rather run the same routes? Dedicated dry van opportunities could be your best fit. Service terminals in your area and drive the same scheduled routes. You can expect a steady schedule with consistent time at home.
Truck Brokerage
ContainerPort Group runs its own truck brokerage through our Logistics Solutions, and we are always looking to expand our fleet of carriers. We pay quickly and on time, and our customers always have freight to ship so your truck doesn't have to sit still.
Driver Resources
Our Driver Resources Team is your source of driver support and an advocate for any questions or ideas you have about CPG®. Your voice is the most important one out there on the road, and we're committed to making your driving experience the best it can be.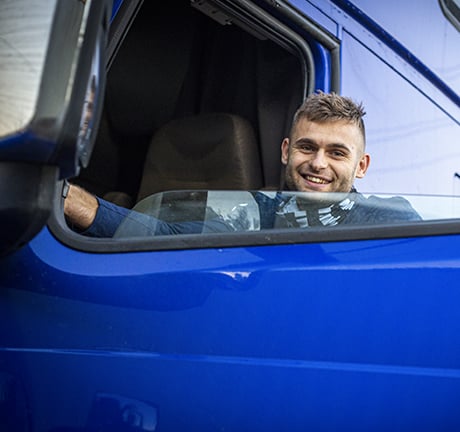 Safety First, Second and Third
Safety is our priority, plain and simple. To keep you and others safe on the road, we offer safety incentives to our owner-operators. We also make sure you have ample time at home, customizable optional health insurance packages and more to ensure safety at every turn for everyone.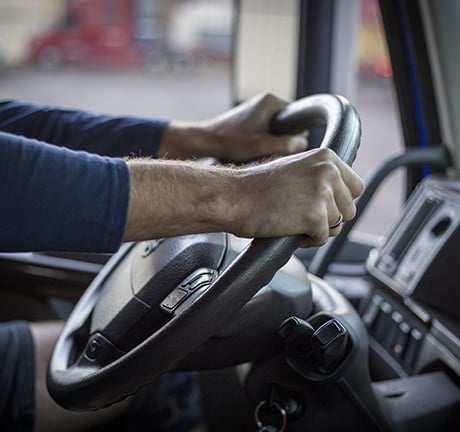 Onboarding Resources
Once you apply to drive with ContainerPort Group, you're never left in the dark or stuck waiting on approval. We can get you up and running in as little as three days. Get insight into how our onboarding process works and what you'll need to get out on the road with us.
Locations
Find a driving opportunity within your reach. Our locations include trucking terminals throughout the eastern half of the United States and nationwide logistics offerings to bring you the service and freight you need. Click a point on the map to learn more about the location.
A Day in the Driver's Seat
What makes driving for ContainerPort Group different? It starts with our culture. Putting our people first and treating them like family makes the driver's seat feel like a second home. See the difference for yourself by watching how our owner-operators live on (and off) the road.
Looking to Haul
Brokered Freight?
Your search stops here. ContainerPort Group Logistics services has locations all across the country, meaning you'll always have freight to haul and flexibility when you drive.
Our Blog
Learn more about the people who drive us and stay up-to-date on industry changes and opportunities.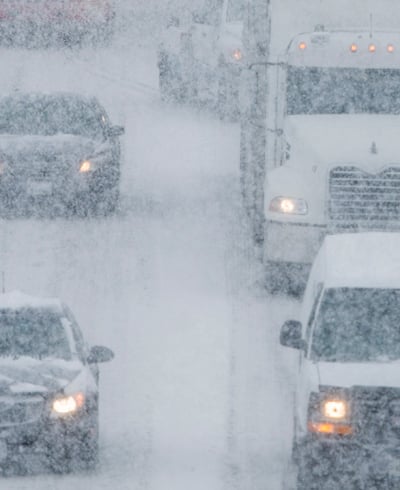 Drive with CPG
Top 10 Winter Weather Driving Tips for Owner-Operators
It's that time of year. Slush, ice, snow, wind . . .it's no secret that the weather has certainly been treacherous in many parts of the country.
Ready to Drive?
We're ready for you. Driving with ContainerPort Group means your time and work are respected. We enjoy the open road as much as you do, and we strive to make sure you can enjoy it to the fullest. Ride with us and drive the difference.